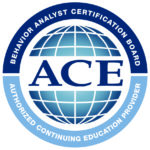 We offer dozens of various CEU topics. They change all the time – click each section below for a full list, CEU details, and pricing options. Live single sessions offerings are 1 or 2 CEUs; multiple session offerings are 2-4 CEUs.
The Philosophy of our Science
The History of our Science
The Behaviorisms
Our Behaviorism is Radical, Baby
To Reify or Not to Reify
Dualism Without Guns
Single Subject is Sexy
Flip it and Reverse it
Crossing Lines; a Story of Multiple Baselines
Stats for ABA Dummies
Yup – more info!
It's all About Selection
Phylogeny and Ontogeny
This isn't your Daddy's Reinforcement
Punishment Sucks
Stimulus Control and You
Rule Following Behavior
Cusps Rock!
 Self-Managment (4)
A Schedule of Schedules (2)
Siegel and Tolerance
Compensatory Conditioned Responses
Behavior is Simple; connecting it all
And more…
ABA for Teaching
High P for Thee
Telemedicine/telehealth
Self-monitoring is an Actual Intervention
Being a Parent and a BCBA
Collaborating with Schools
Touching Blue and How Not to
Collaboration with Those Professionals You List in the Treatment Plan
So you Decided to use Extinction – Deescalation Strategies 
Treatment for Impostor Syndrome
ACT in Your Practice
VB-MAPP is a Language Map, not a Life Map
Navigating a Family in Family Training
How to Play Again
What you Weren't Told About Being a BCBA
Tech Talk
Getting Creative with ABA
Social Skills and Cooper
Painting with ABA & EAB
Ethics vs. Morals
How to Navigate a Cognitive World
Just a little more.